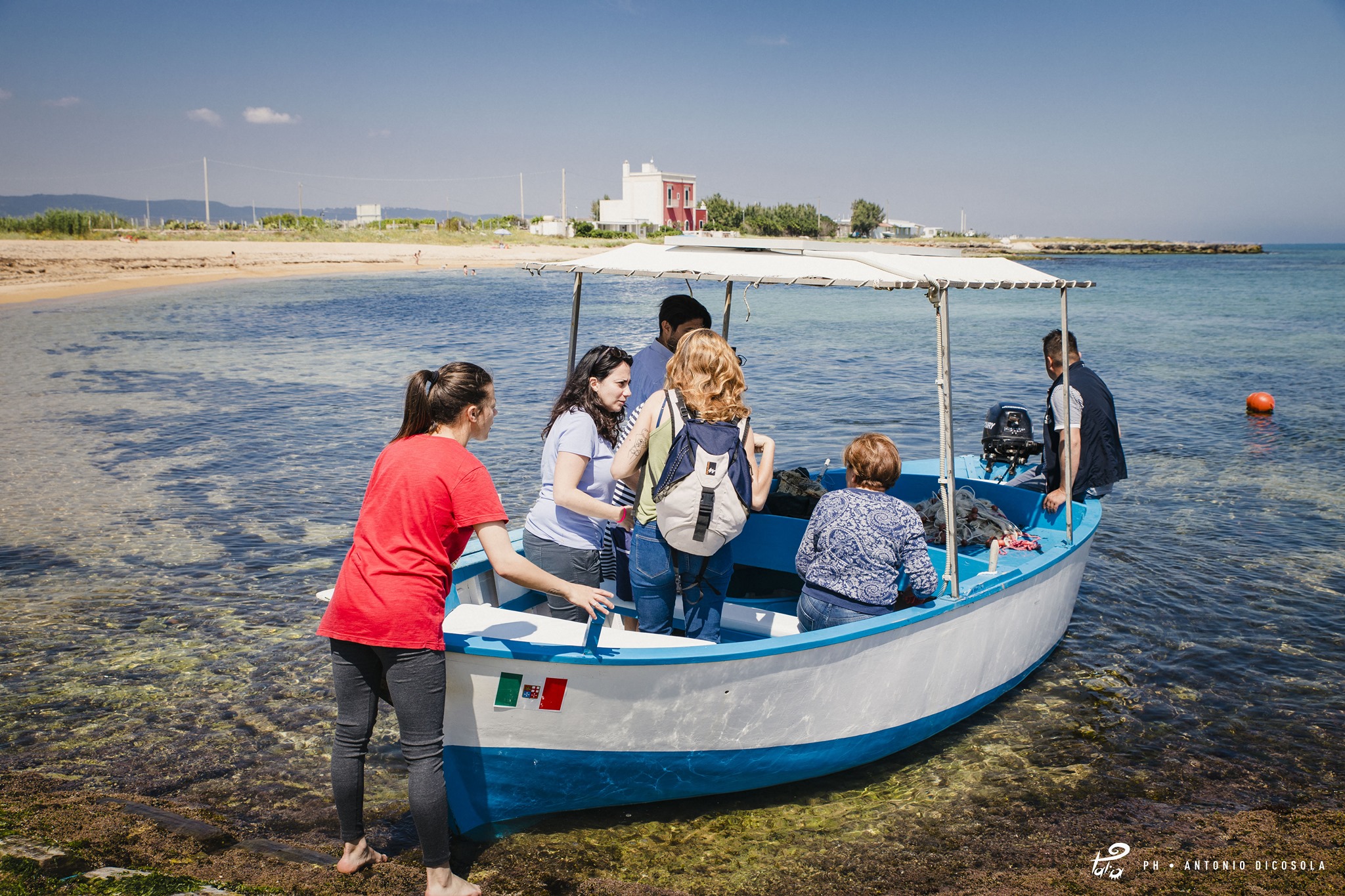 Enhancing a sustainable coastal and maritime tourism
Countries: Italy (Puglia and Sicily), Cyprus, Greece, Spain, France and Albania. 
Project duration: February 2017- July 2019
Financing Body: European Union _ ERDF (European Regional Development Fund) _ Interreg Med Programme
Partenership: Municipality of Trabia (Italy) (applicant), International Promotion Sicily-World - PRISM (Italy), Promimpresa srl (Italy), Delfi Partners & Co (Cyprus), University of Piraeus (Greece), Cyprus University Of Technology (Cyprus), Durres Municipality (Albania), Italian Chamber of Commerce for France in Marseille (France), PETRA PATRIMONIA CORSICA - Coopérative pour le développement de l'emploi dans les métiers du patrimoine (France), Haliéus (Italy), Valenciaport Foundation (Spain)
Brief description of the project:
TOURISMED aims to test and transfer a business model of fish tourism in the coastal territories of Italy, Cyprus, Greece, Albania, France and Spain as a way to promote a sustainable approach to tourism, while promoting the conservation of the marine ecosystem and the traditional cultural heritage of Mediterranean fisheries. These areas face a common challenge in finding new solutions to the worrying depletion of marine resources, the decline of the artisanal fishing sector and the negative impacts of tourism such as loss of cultural heritage and ecological degradation. As a response, the objective of the project is to promote fisheries tourism as a sustainable practice of coastal and maritime tourism in the Mediterranean area. The expected changes concern a better use of resources by artisanal fishermen, a diversification of income in the sector and a better valorization of traditional coastal heritage and local fish products. The project will develop a model and an evaluation tool to verify reproducibility in the area interested. A training course will involve fishermen to create some tourist itineraries in synergy with local tour operators. The final model will be promoted by a web tool to customers who want to start a fishing tourism activity, while an interactive map of the itineraries will be used to attract tourists.
Website: http://tourismed.interreg-med.eu/
FB:  https://www.facebook.com/tourismed.interregmed